The Perfection Complex
By: Sarah Fox
Insecurity nips at my heels like a rabid dog without a leash.
While others thrive, I am forced to see my life as an endless tunnel leading to a desolate place.
My doubts creep upon me like a serpent waiting for its prey,
As soon as I play the comparison game, all my confidence begins to slip away.
I thirst for perfection as a deer pants for streams of water,
Instead of looking for peace from my Heavenly Father,
I turn to the false image of perfection.
I long to make God happy.
I long to make my family happy.
I long to make others happy.
Why do I strive for such an impossible feat?
I keep grasping for perfection,
While it slowly takes away my true identity.

As human beings, we often specialize in the area of keeping up appearances. How many times must we check ourselves in the mirror before we leave the house? How many selfies must we take in order to capture that perfect shot?
We crop images of ourselves, we chase after all the name brand clothes, accessories, gadgets and other items. We fuel our confidence on the basis of compliments, and we crave the approval and acceptance from those whose opinions matter most to us. Why are we so fixated on creating the "perfect" image for ourselves?
According to the definition given to me via Google, perfection is "the condition, state, or quality of being free or as free as possible from all flaws or defects." The word "perfect" comes from the Old French word, perfet which translates to the English word, "completed."
In Latin, the word perfect is translated to perfectus which also means "complete" or "whole" in the English language. In today's society, perfection is the ultimate goal. While looking at the origins of the word "perfect" I can't help but notice that it all boils down to being "complete" or "fulfilled." It's amazing to see that we always strive for the perfect career, the perfect marriage, the perfect weight, the perfect car, the perfect house, and the perfect dream.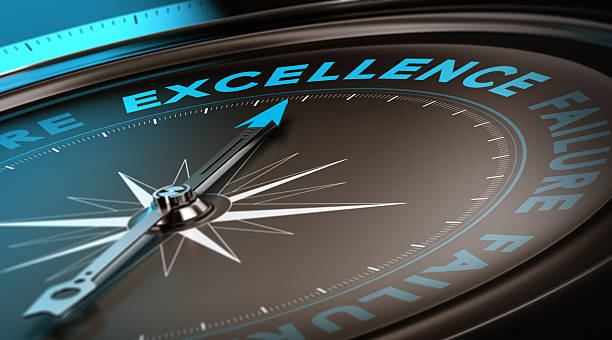 I often find myself feeding into the lie that God can only use a "perfect Christian." Most of the time, I place unnecessary pressure on myself to: make the highest grades, spend almost two hours with God each day, write the most intriguing blog posts, and be the happiest, most caring, and loving person on the face of the Earth.
I sometimes pride myself on creating the most flawless image of my identity thinking that if I strive to be as perfect as Jesus Himself, I would glorify God and bring honor to His name. In reality, God showed me that aiming to serve Him in my own strength was making me trust in myself instead of His power to save.
The Bible says that "surely there is not a righteous man on earth who does good and never sins" (Ecclesiastes 7:20). In fact, Isaiah 64:6 also states that "all our righteous acts are like filthy rags; we all shrivel up like a leaf, and like the wind our sins sweep us away."
Here is a hard truth that many of us often forget: We are all fallen people who are incapable of achieving perfection in our own strength. This was a hard pill for me to swallow.
Even as a Christian, I struggle with loving my brothers and sisters as Christ loves me. I also struggle with unforgiveness and not allowing bitterness and anger to reign in my heart. I still struggle with trusting God's plan for my life rather than sticking to my own plans for the future.
The list goes on but I know that God's grace is sufficient for me and that His power is made perfect in my weakness (2 Corinthians 12:9). Christians often forget that they themselves have been saved by grace through faith and not of their own works (Ephesians 2:8). It's unfortunate to think that we put on our Sunday best for church in an attempt to cover up our internal need for God's grace.
When the Apostle Paul struggled with sin, he didn't wallow in his guilt. He didn't strive to "get his life together" before he continued in his ministry. Instead Paul reminded himself that "there is no condemnation for those who are in Christ Jesus" (Romans 8:1).
Jesus didn't come into the world for those who think they have it all together. He came (as it states in Luke 19:10): "to seek and to save the lost." Jesus died on the cross to save us from our sins. He also died to rescue us from a doomed eternity in Hell so that we can experience and be perfected in His love (John 3:16-17).
Perfect love is the antidote to our false perception of what perfection truly is. Perfect love comes from God. In Christ, our imperfections are overshadowed by His eternal love and sacrifice for us. By God's grace, we don't have to work toward perfection. We are free to come to Jesus in our broken and flawed state. He doesn't judge as how we do: God looks at a person's heart and not their flawless appearance (1 Samuel 16:7). Are you struggling with the perfection complex? God's grace is more than enough to liberate you from sin and to cover all your flaws.
Why strive for a perfect life when you can recieve abundant life from our perfect Savior Jesus Christ?